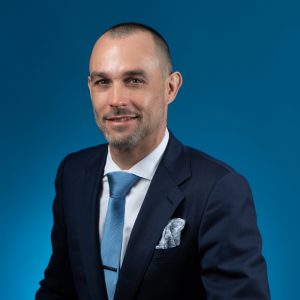 A.J. Beachum joined IPO in 2007 and immediately established himself as one of the industry's most prominent multifamily property brokers. Over the past 10 years, A.J. has sold more than 400 multifamily apartment properties and 30,000 units, representing greater than $1 Billion in transactional sales revenue. A.J.'s background as an experienced attorney has had a favorable effect in his role as a broker. His expertise with disposition of distressed assets is unrivaled in the Midwest. He has a deep understanding of available default resolution strategies for government-aligned property assets, including HUD, Rural Development, and LIHTC affiliations. While A.J.'s sales performance in terms of the number of units and transactional volume are impressive, his experience in working with clients to successfully close the multitude of complex dispositions is notable and highly regarded across the multifamily industry.
A.J.'s industry achievements have positioned him to receive several top awards by the various multifamily trade organizations, including the prestigious "Top Broker Award" in 2016 and 2020 (CoStar Power Broker), and the highly regarded "Top Deal Maker" award in 2012 (LoopNet).
A.J.'s educational background includes a Bachelor of Science in Pre-Law from Michigan State University and a Juris Doctor from Thomas Cooley Law School (graduating Cum Laude and 5th in his class). In the final term of his studies at Thomas Cooley, he made the decision to focus almost exclusively on the field of Real Estate Law – a precursor to his eventual career in the multifamily industry. A.J. heads the multifamily market effort in the state of Ohio as the managing broker, and is a licensed associate broker in Michigan.