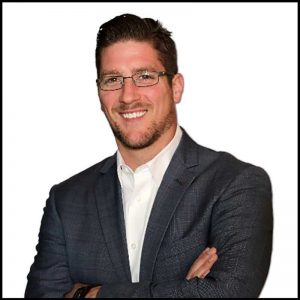 Mr. McHugh is the newest agent to join our growing and talented team at IPO and arrives with an impressive set of credentials, most notably as a licensed attorney in the State of Michigan. Prior to joining our firm, Mr. McHugh successfully practiced law in a variety of fields, yet his passion lies in real estate, so he has elected to enter the multifamily brokerage business and is leading IPO's entry in the Columbus, Ohio, market.
With formal training in the art forms of negotiation, advocacy, contracts and research, Mr. McHugh offers our clients a considerable array of skills that will add immediate value and expertise on apartment transactions. His undergraduate work was done at Oakland University, and additional work experience includes tenure with the automotive firm BMW, wherein he gained critical experience communicating with sophisticated clientele to deliver excellent customer service. Upon graduation, he decided to capitalize on his automotive and communication experience and use that further in pursuing a legal career.
As an advocate representing both individual clients and Fortune 500 companies, Mr. McHugh developed a keen ability to understand diverse viewpoints in business settings and cultivated the extensive analytical and risk management skills necessary to effectively protect his clients' interests. Currently, Mr. McHugh is licensed to practice law and sell real estate in Michigan and Ohio. Mr. McHugh earned his Juris Doctor from Thomas M. Cooley Law School in 2011 and passed the State of Michigan Bar exam in February 2012, and is actively licensed to practice law in Michigan.