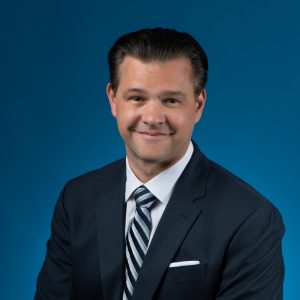 J.J. Zwada joined IPO in 2002, and over his tenure has successfully participated in the sale of more than 160 multifamily apartments representing 19,000 units and over $800 Million in transactional sales revenue. Included in J.J.'s sales record are conventional, student, government subsidized and distressed properties. With a significant body of work for lenders and institutional clients, Mr. Zwada has participated in dozens of distressed sales for various financial institutions, including REO, Short Sales, Discounted Pay Offs, Bankruptcy and Note Sales.
With extensive underwriting experience, J.J. is extremely proficient in complicated cash flow analyses and financial modeling, resulting from his educational background and substantial technological skill set. He is active in five states with high-profile deals such as: The GRIFF in Columbus, Ohio (586 units, valued at $71 million), The Loop of Oak Park in Michigan (717 units, valued at $58.5 million), and Knoll Ridge in Indianapolis, Indiana (354 units, valued at $26.55 million).
J.J.'s educational background includes a Bachelor of Science in International & Developmental Economics from Michigan State University, along with international, graduate-level studies in Political and Economic Sciences at Budapest University in Hungary.  J.J. is the managing broker in Indiana, a licensed associate broker in Michigan, and a limited non-resident commercial broker in North Carolina.