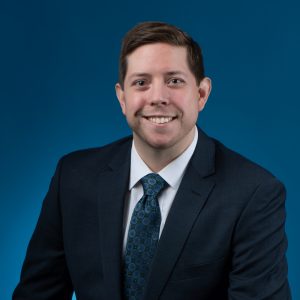 Bryan Linton came to our firm with an impressive pedigree and business background, having spent several years working within dynamic and strong team environments servicing clients with superior results, just like we do at IPO. Being goal-oriented with tremendous work ethic has led Mr. Linton to managing many successful programs in highly demanding atmospheres; this attribute is what ultimately led to his induction into our team.
Through exceptional attention to detail, Mr. Linton was able to deliver significant results for clients – regularly growing profits while reducing costs, benefiting both clients and employers. He has a proven track record that has delivered strong ROIs for high-profile, major corporations such as Chrysler, Facebook, The Cleveland Cavaliers, Greektown Casino-Hotel, and many NCAA Athletic Departments. During his tenure with the Dan Gilbert "Family of Companies", the success and growth Mr. Linton contributed is a testament to his adaptability in dynamic environments, his excellent planning skills, and his high level of communication; these tools are especially valuable for our clients. His educational background coupled with his work experiences have helped him develop into a dependable, loyal, and driven client advocate. Our clients can expect big things in the years to come.
In his personal life, Bryan continues to maintain a strong community involvement through his commitment to youth sports. Mr. Linton earned his Bachelor of Science from Michigan State University, as well as a Master of Science in Administration concentrated in Organizational Leadership from Central Michigan University.