Greg Coulter Inducted into the 2018 Midwest Real Estate News Hall of Fame
Bloomfield Hills, Mich. – February 1, 2019
Each year, Midwest Real Estate News Magazine runs its Commercial Real Estate Hall of Fame issue which highlights the careers of the industry's most successful professionals. This year Greg Coulter, founder and managing member of IPO, has been honored by being inducted into the 2018 CRE Hall of Fame. This accolade follows the recent distinction, also from Midwest Real Estate News, designating IPO as one of the "Best of the Best" brokers for 2018.
To read about Mr. Coulter's achievements, click  HERE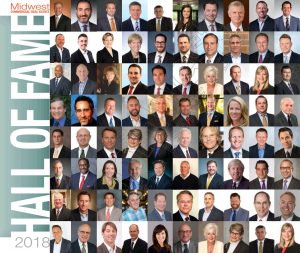 Income Property Organization in Bloomfield Hills, Mich. offers customized multifamily brokerage services that are designed to meet the specific needs of a wide range of clients — private owners as well as institutional investors — who want to buy or sell  multifamily assets. To learn more or inquire about multifamily investment opportunities, contact Greg Coulter at (248) 932-0300.