IPO 1st Quarter 2022 News
April 5, 2022 – Bloomfield Hills, MI
IPO is pleased to announce our 2022 multifamily investment sales through the first quarter. The torrid pace of our closings in Q1 broke another record for our firm- over $175,000,000 in transactional volume representing 2,238 units and 23 properties sold. This is a staggering 75% quarter-over-quarter transactional volume increase, as we closed $100M and 19 sales in Q4 of 2021. These results are proof of both IPO's deep reach for sourcing product and continued market expansion, the sales volume reflected transactions all over the Midwest, with the four largest closings occurring in Metro Detroit, Columbus, and Florida.
 
With multifamily operating fundamentals at all-time highs, it's our expectation that our prolific transaction volume will continue through Q2, if interest rates do not rise much more this year. This environment is causing many investors to trim closing timeframes to book deals prior to any continued hikes. Given the specter of rising rates we are confident we can stay in 6th gear, but no 7th gear exists.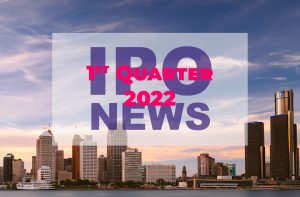 ---
---
---
Income Property Organization in Bloomfield Hills, Mich. offers customized multifamily brokerage services that are designed to meet the specific needs of a wide range of clients — private owners as well as institutional investors — who want to buy or sell multifamily assets. To learn more or inquire about multifamily investment opportunities, contact IPO at (248) 932-0300.